Sonja Heigl
Teacher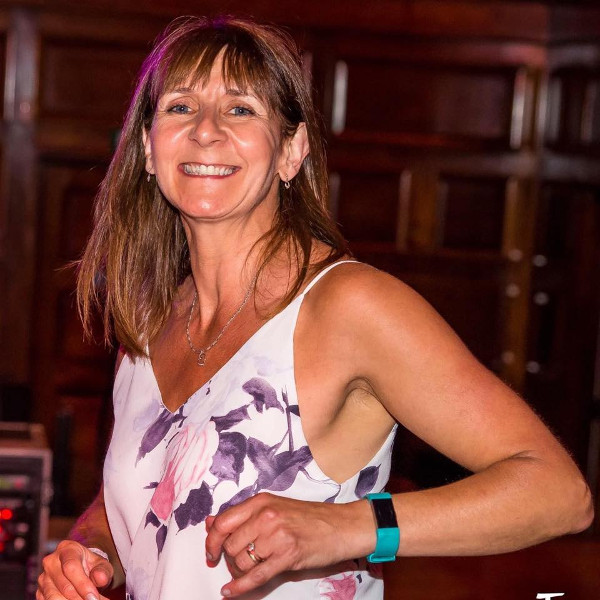 Influenced by her father's passion for the trumpet and the brassy Latino rhythms of the late 80's & 90's 'World Sounds' room at Caister Soul Festivals, it was no surprise when she fell in love with Latin music during a visit to the Canary Islands. She bought her first Salsa CD there and then in Tias, Lanzarote. Her journey to master Salsa dancing quickly became an addiction, which later led to her assisting and promoting Salsa classes. She has worked closely with Abanico Salsa for almost 15 years, teaching and creating many successful events.
In 2006, with a thoughtful teaching style borne out of a desire to demystify the seemingly complex rhythms and movements, she created Exmouth Salsa for partner dance lessons and SalsaDX for dance fitness classes. Breaking down techniques into manageable and achievable goals for all, whether a complete novice with "2 left feet" or an experienced dancer in another discipline, she has a long track record of success in creating Salseros.
The fuel for her enthusiasm in teaching is her own continued passion for the music and the movement. She will travel to the music to feed that apetite, and the knowledge and experience gathered in doing so filters down to the students. She will regularly travel to London, Manchester, Birmingham and Derby for larger UK events. If a high-profile event, such as La Maxima 79 playing in the UK, means a trip to to the other end of the country then she'll drive to Leeds and back in a night if that's what it takes. The top salsa festivals require international travel and she has been to New York, Berlin and Istanbul Salsa congresses where the world's top DJs showcase the best and rarest Salsa tracks and the dancing is on another level. A highlight of these was having the pleasure of dancing with the legendary Trombonist Jimmy Bosh. An unforgettable moment was a walk to the subway after classes with the Godfather of NY-style Salsa, Eddie Torres, discussing making Salsa festivals more accessible to all!
In 2019 a potentially life-changing accident on a family holiday almost put an end to dancing, but the awesome orthopedic surgeons at RD&E hospital, combined with her sheer determination, meant she was dancing again in record time. Less than six months after reconstructive surgery to her leg, she was at the Yorkshire International Salsa Congress.
Then COVID-19 arrived... Classes had to be suspened, but the passion still needs an outlet. Sonja created online lessons and started DJing for a Latin music online radio station. As things start to open up again, Exe Salsa has been born to mark a new post-COVID chapter where Sonja will lead her team with new ideas, classes and events.
Chris
Teacher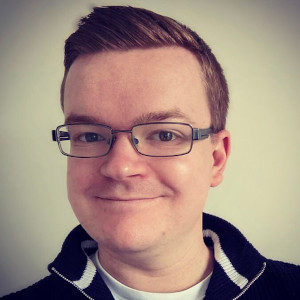 Chris teaches New York style salsa with Sonja in Exeter on Monday nights. He focusses on promoting good technique in both leading and following so salseros and salseras alike can enjoy the wide world of salsa beyond the classroom.
Chris has been dancing salsa since 2010 when he started learning at the University of Exeter. He subsequently stayed in the area, continuing to dance and travelling to events to develop his style. Chris dances On1 and On2 alongside Cha Cha, Merengue, Bachata and Kizomba - he has the ability to both lead and follow. He most enjoys dancing at congresses both domestically (MamboCity, MotionCity, Mambo con Son, ABCD, Tropical...) and internationally (El Sol in Poland, Valbonne in France), taking the opportunity to learn from different teachers.
During the pandemic, Chris continued practicing through online classes and became inspired to start his own Men's Salsa Styling and Movement classes in Exeter, which are proving very popular. Chris also has experience choreographing routines, including wedding first dances.
Hati
Assistant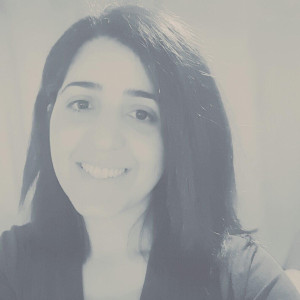 Hati, our lovely door lady, will probably be the first person to greet you at our classes and parties. Full of smiles and energy, she is super-organised and a huge asset to the necessary administrative side of things. We are proud to have her on the team.
Andy
Webmaster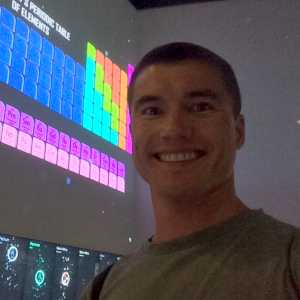 Andy created and maintains the Exe Salsa website. Please do send us your feedback, particularly if you think something is missing, and it will be Andy that updates the site. You'll also see him on the dancefloor and occassionally teaching or assisting.